Offerings
Providing A Holistic Approach
To School Safety And Security
Creating Safe and secure learning environments for All K-12 students and staff
At Avertere, we bring unparalleled level of expertise and knowledge to school safety and security in multiple ways: through Cyber Security Leadership-as-a-Service; Safety and Security Consultative Services; Training and Awareness; and our School-Specific Security Operations Center (S-SOC).
The holistic approach has made us a thought leader in the industry. Avertere successfully unifies cyber security with physical security to ensure that everyone within school grounds is safe and secure.
The Maturity Model
Our Converged Security Offerings
Avertere's goal is to integrate the latest cyber technologies and physical controls into a holistic solution that starts with a proactive approach to identifying cyber risks. Our unique value proposition does not end with identification. Avertere follows up with near real-time remediation, monitoring and ongoing mitigation of those risks.
Click through our Portfolio below to learn more about our safety and security offerings.
Safe Learning environments
We understand that cyber security is just one aspect of a safe and secure school experience.
That's why our consultative services, innovative technology solutions, and state-of-the-art School Security Operations Center (S-SOC) help schools holistically address safety and security.
With the guidance and expertise provided by our skilled security professionals, cutting edge and reliable cyber security solutions, you can be sure that your students and staff have a safe learning environment where they can thrive together!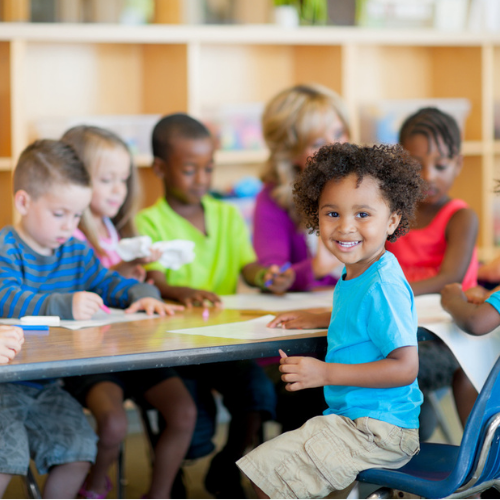 I feel like I'm working with PTSD. I'm so concerned for our littles that I am constantly looking over my shoulder. I am not the best teacher I could be, and my colleagues mirror my sentiments. I would feel so much better if I thought someone was watching out for us. At the end of the day, I want to go home to my family too.
Bri, K-5 Teacher for 13 Years